Do you want to introduce your young child to skiing?
Accompany him for his first snow sliding experiences.
Age : from 2 to 3 years old.
Date : from the 26 December 2022
Duration : 1 lesson = 1h.
Meeting point : Snowgarden.
Skipass : In the snow garden, the children do not need a pass for the ski lifts.
Concept : This group course is dedicated to the youngest children who want to discover the first sensations of sliding on the snow. A first approach to skiing where parents can participate in the lesson if they wish.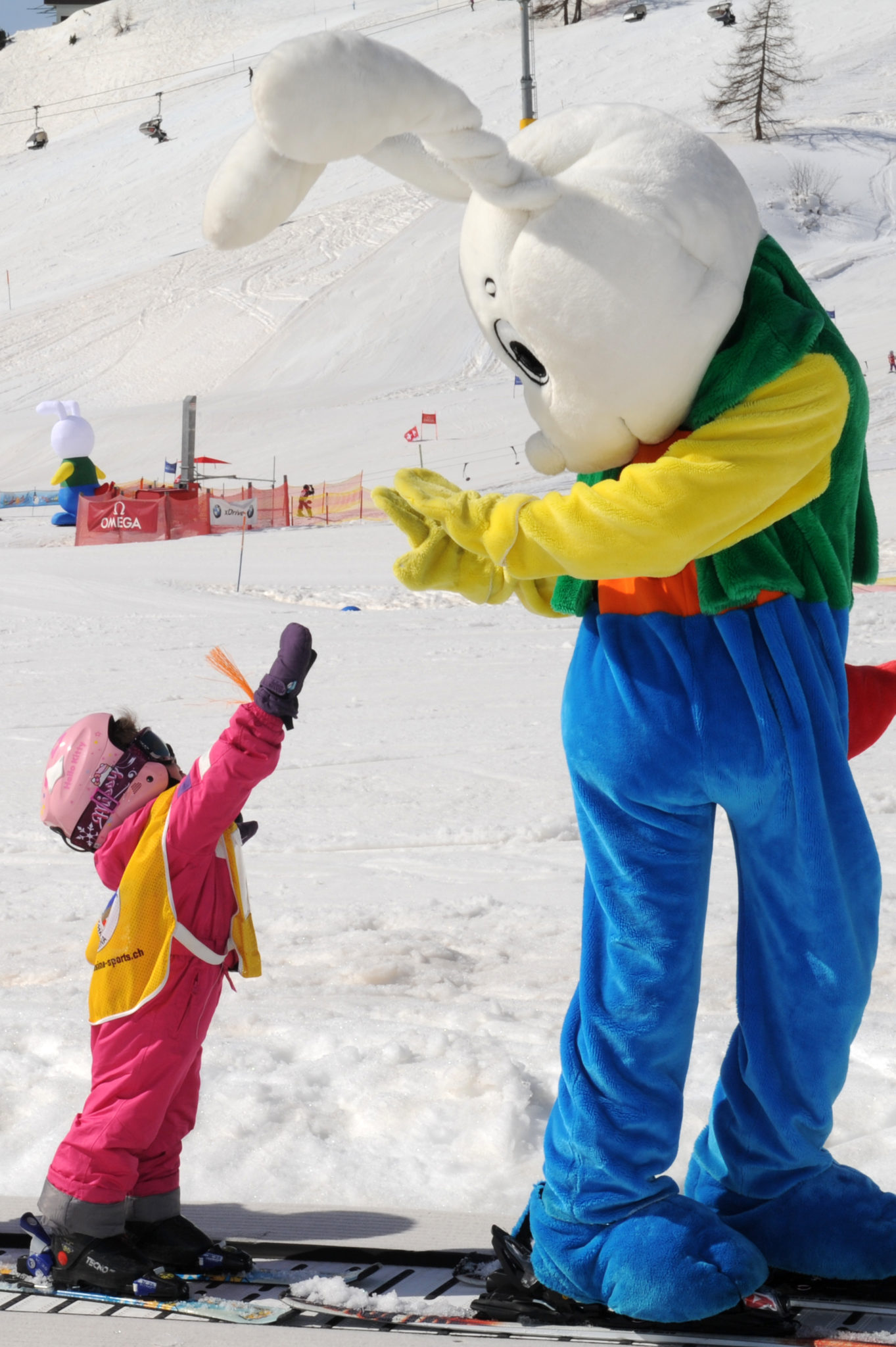 Cours collectifs avec test
Les cours collectifs "avec test" sont des séries de 5 cours avec suivi. Au 4è jour, une petite évaluation des capacités techniques de l'élève est réalisée. A la fin de la dernière session, une remise des médailles est organisée avec tous les enfants des cours collectifs. Les progrès sont consignés dans un petit carnet. Pour plus d'informations, consulter la page "Swiss Snow League".
Cours collectifs sans test
Les cours collectifs "sans test" sont des cours au coup par coup, c'est à dire sans suivi. Il n'y a pas d'obligation de suivre des dates précises, venez skier quand cela vous arrange ! En raison du non suivi des classes, les tests ne sont pas organisés durant ces cours.